About
Watkins Home Improvement has over 20 years of experience in the home improvement world. No job is too small or too big. Watkins Home Improvement can handle everything from general remodeling to replacing your roof, and everything in between. Including kitchen & bathroom remodels, whole home interior and exterior painting, and deck and fence builds.
A Personal Message from the  Owner: Chad Watkins, Watkins Home Improvement
Over the years I have worked in all aspects of the construction and remodeling businesses, ranging from cabinetry, painting, guttering, siding, concrete, and in almost every other aspect of the home improvement business. I've been running my own remodeling business for approximately 3 years. There's not much in or around a home that I cannot fix or remodel!
I was born and raised in Leavenworth. I attended school in the Easton school district, where I graduated from Pleasant Ridge High. After high school, I joined the workforce as a general laborer.
As far back as I can remember, I was always interested in the construction and remodeling business. Even when I was a young pup, I was right along side my grandpa and my dad every time they were doing  any home remodeling project (Don't tell my mom about the probably then ill advised trips to the top of a latter. Oops)!
I've always taken a great deal of pride in all of the jobs that I do because I know my name is on those jobs personally. It genuinely makes me feel good when a customer is fully satisfied with a job and can brag about it to their friends.
Please don't hesitate to call me for any project need. Even if you just have a question about a possible upcoming project. I will certainly be happy to help in any capacity!
You can reach me personally at 913-204-4023. I look forward to talking with you soon!
Congratulations to the 2015 World Series Champs…Your Kansas City Royals!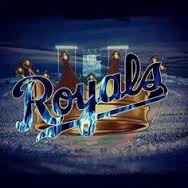 Go Chiefs!!